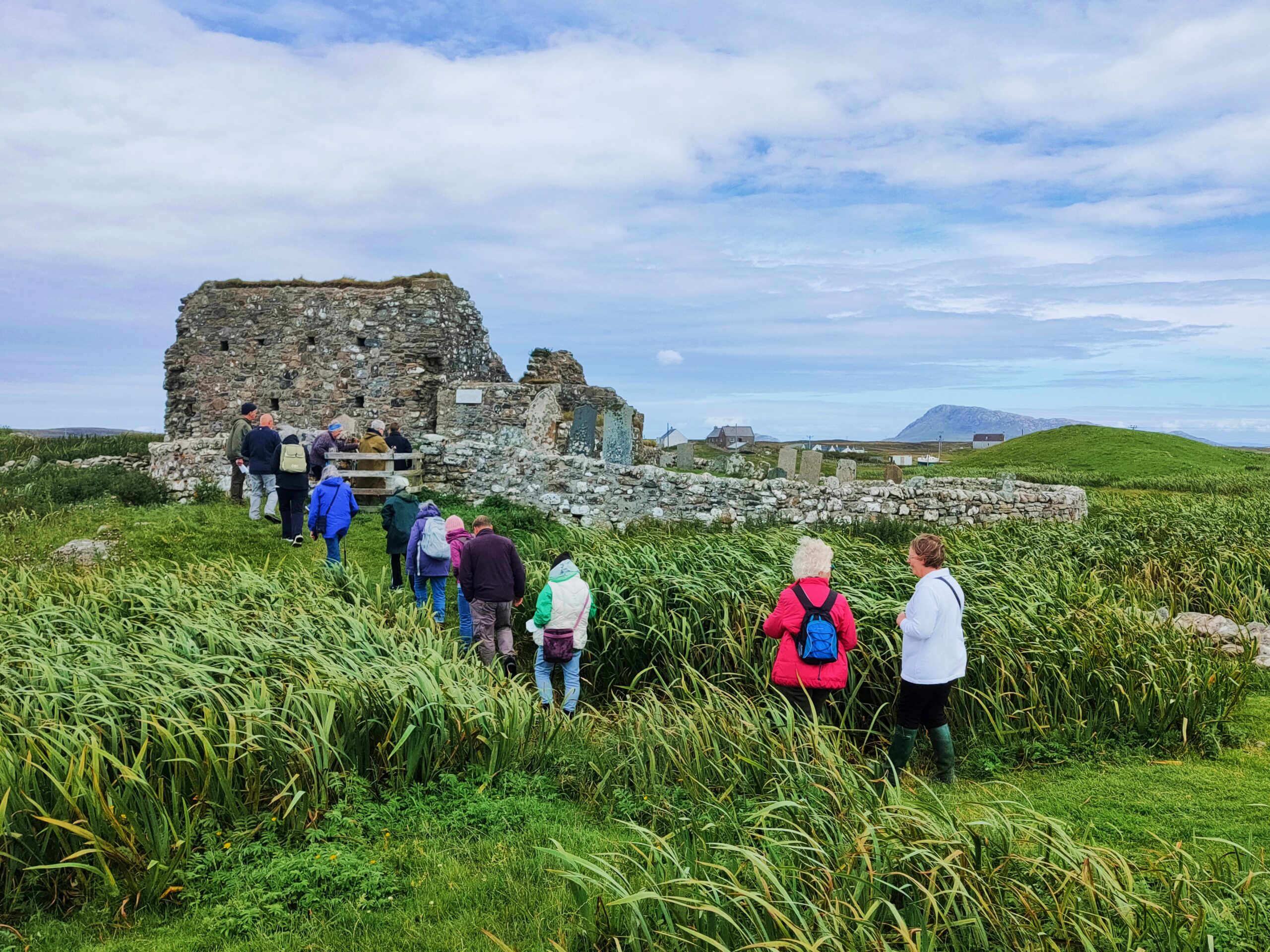 Aire air Sunnd (Attention to Wellbeing)
PROJECT AIMS
Learn how our current wellbeing activities can be improved by working with health partners through heritage
Discover how recent research into the community use of the Gaelic language can enrich our Gaelic only activities
Explore how virtual reality can contribute to our local sense of place, value, identity, and wellbeing
Look at how the community can use these pilot studies to shape the development of Sgoil Chàrinis
View or download our brochure to learn more about the project!
The below archive contains all media related to this project. As this project is ongoing, more items continue to be added.
WORKSHOPS AND EVENTS
Wellbeing Workshops
One of the goals of this project is to create a survey which can be used by our society to get to know the wellbeing of the community, to see what events work well, and how we can make the best use of our space at Sgoil Cháirinis. Several workshops and activities run with the community ensured that this survey is created collaboratively with the community.
The below gallery includes photos and material related to the wellbeing activities.
Gaelic Workshops and Heritage Walks
Over the month of August, CEUT organised three heritage walks in Gaelic. These were an opportunity to go outdoors, explore heritage places, and learn more about these locations on North Uist in Gaelic. We have created a collection of images and information which reflect the wellbeing of the community members who joined, as well as the historical relevance of these locations.
A gallery of media related to the Gaelic strand of the project.
Digital Fèis
A Digital Fèis was held at Carinish School between the 2nd and 3rd of September 2022. It was an event which brought all three strands of the project together by looking at how digitising community heritage can improve wellbeing and the Gaelic community.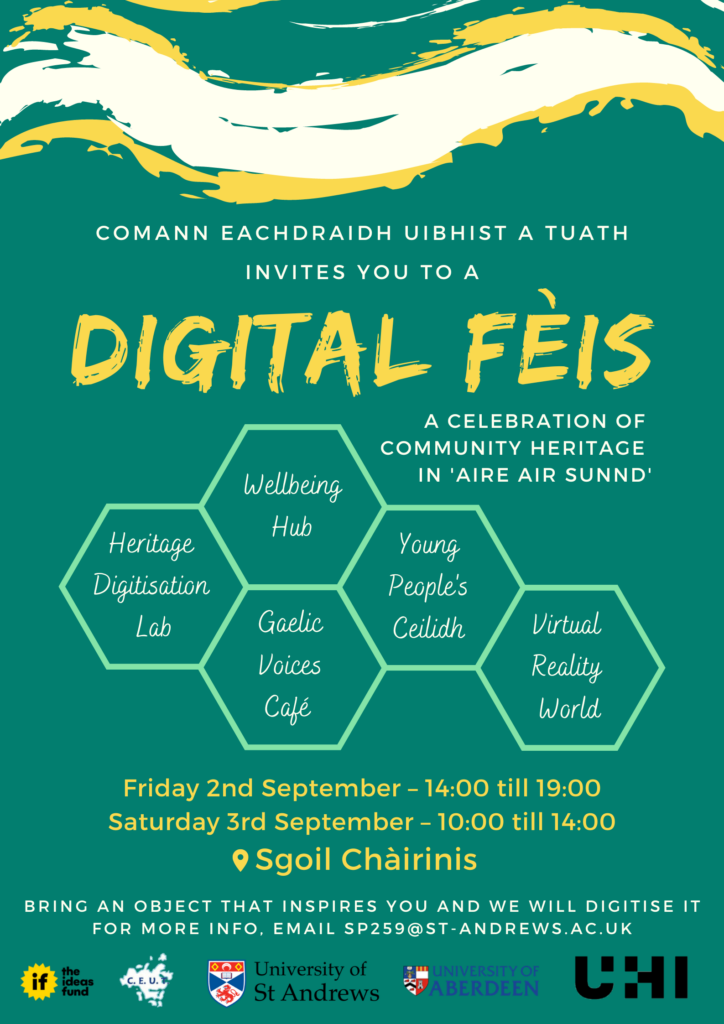 Browse the above gallery for all things related to the Digital strand.
PARTNERS